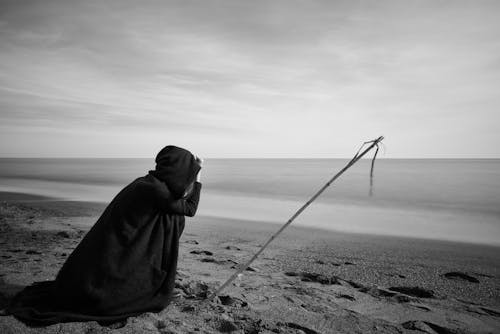 "The path to self realisation is thinner than the breadth of a hair and sharper than a razor's edge."
One can attain this supreme knowledge through discipline, trials and tribulations. Through the practice of deep stillness, of learning to empty the vessel as they say. The Sunn Samadhi of the deepest surrender.
But beware, greater amount of meditation is not equal to greater attainment.
"Food cooked on slow fire is sweet and retains its vigour."
In the same way, too much of meditation awakens a power within which cannot be handled by the initiate. Hence, he goes into what is called 'Spiritual Crisis'.
The symptoms. Always wanting to be in meditative state, detachment with even the loved ones, not wanting to do the essential chores and of course visions, speaking voices and such experiences in abundance.
This is not correct and can lead the initiate away from the spiritual path.
Nurie would meditate for hours daily. One day she told me that she was not married to her loving husband. Lord Krishna was her husband. She wouldn't want to go home, be with her kids.
Some 'saints' in temples etc get into this state.
People look at them with awe and say that the seer has great spiritual knowledge. He speaks from God.
Actually, the spiritual growth of such people has stopped. They are in crisis.
The Solution
Simple. Just stop meditating for a few days. Go for a holiday with children. Enjoy a movie. It settles down within a few days.
Then restart the spiritual practices. In control.
Hope you all enjoyed this little peep into our advanced meditation course material.
Blessings to all who read.