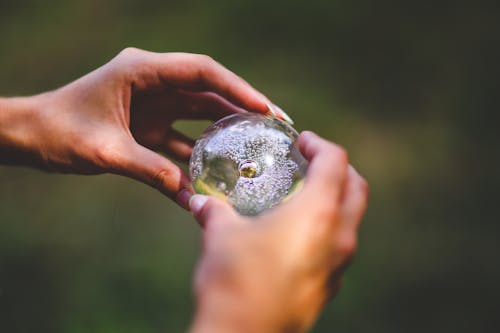 In order to answer this really fundamental question, let us look at it from spiritual aspects and unearth the secret.
The future is never constant. If it were, there might be no point in living as robots; which we aren't. There would also be no point in the Universe, giving us an active mind and tools like visualisation for creating the world we want; if all were pre-determined.
Let us take a real life example of a person Reggie who had come to me years ago(name etc changed to protect privacy).
At every point in our lives we have choices. Every day. A choice of righteousness creates a righteous future for us, while an adverse choice creates just the opposite. Each choice creates a ripple in the time space energy fabric. Instantly changing the future direction of our life.
Reggie was married, but had lately started dealing in fake medicines. Profits were high. He had a choice. To go for a righteous business or to fall for this. There are virtually millions of crossroads in life. Some of less significance, while others of massive shift. He chose the one which would kill many unknown persons every day.
Sins and good of parents do visit their children, for generations.
The Hindu scriptures say that these choices mould the lives of our families for years on.
One day, his daughter had an accident and was serious. Unfortunately the life saving medicine didn't help her. Probably, it was fake. She tethered.
Reggie's wife took a pledge from him that he would leave this work at that moment. He did. Within the hour a vendor appeared at the hospital and sold them the same drug from a different company. The girl recovered.
Also seen from the Law Of Attraction, every choice we make, alters our own energy signal or what we call vibration. We start attracting the conditions which resonate with our fundamental thought.
If, in an instant I change my thought, I will begin the process of attracting different circumstance in future. It is that simple.
I have seen enormous changes in myself and in many lives. Then, there are stories of how a dacoit Angulimar (the one who would kill and hang a finger of his victim around his neck) became a saint upon meeting the Buddha. How a dacoit actually wrote the Ramayana.
As my teacher would say
"Change your thoughts and your life will change in the blink of an eye."